I guarantee you're going to get at least $100,000 in marketing consulting out of Stefanie's MIT program. There's so much in Stefanie's MIT program, so many jewels and nuggets and things that you apply that I had no idea existed, and a huge marketing firm started saying to me 'wow, where did you get that info? We've been at this for ten years and didn't know that you could do marketing that way"; you know we need to do this in our business, and I was kind of laughing because it was all straight out of Stefanie Hartman.
Not only did she deliver on what she promised, but much, much more. I have sold more than $1 Million of products …and I started from scratch…and could only implement her teachings on my weekends. I don't accept any commission on Stefanie's various products – she's the real deal and I just love her to death.
By applying just 3 simple MIT concepts (that I would have overlooked) to my investing course at InvestmentU.com it was the #1 bestseller SOLD last year for the Oxford Club. Just in the first 6 months I took in net $445,858.29 – thanks to you! This would not have happened had I not enrolled in Stefanie's program!
~ DR. Scott Brown, PHD in Finance, Oxford Club Mentor
Best-Selling Authors, Dr. Mark Kossmann & Charlie Seymour Jr.
Hello, my name is Frank Sousa and you may have seen me on the Internet. I've been making a full-time living on the Internet for many-many years, more years than I care to remember. But it's been a very, very, very good thing to me. I've written several books on Internet marketing, I speak at different Internet marketing conferences, and I've created some very powerful software to use on the Internet – Secret Money Generator first and most recently Traffic Geyser.
The reason I'm saying that is because I want you to understand that I do understand how to make money on the Internet, I understand small business. But I've got to tell you about my friend Stefanie Hartman.
When I first met Stefanie, we were both speaking at an Internet marketing event. When Stefanie got up to speak, I was kind of blown away. That's an overused cliché, but I was blown away by the wisdom. I started doing something that I very, very seldom do. I was writing notes like crazy, because she was giving me ideas and things that I can take back with me and apply to my business right away to make more money. It was absolutely amazing.
Since that time Stefanie and I have become friends and I really have a lot of respect for that woman. When you get together with her, she just has this way about being able to hone in on an idea, on a problem, and just really, really nail it.
I would tell you without any hesitation whatsoever that if you get a chance to work with Stefanie, you'd be a fool not to. She is absolutely awesome, she is a real deal and I have no problems whatsoever in recommending Stefanie Hartman. She is one awesome lady
~Frank Soussa, Creator of Multi-Million Dollar Traffic Geyser Marketing Software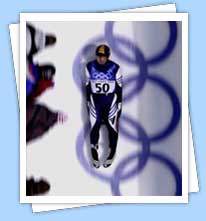 Personally, I tape all my sessions with Stefanie as the information is flying on those calls.  I repeatedly listen to them in my car (sometimes for hours).  She is not only fun to work with she is loaded with powerful information.  It's a rare marketing consultant that explains "why" her strategies work, not only what they are so you can really improve your business, your presentation or your product.  Thanks Stefanie!
~Ruben Gonzalez, Three-Time Olympian and Speaker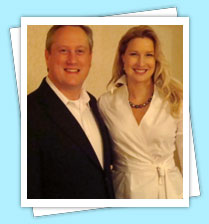 Stefanie's MIT Program is by far the best and most comprehensive program I have ever seen out there in the market for authors who actually want to not only be able to market the heck out of their books but also to make tons of money from their knowledge, book materials and ideas – and from out of thin air! My publishing company has won awards for being Entrepreneurial and I tell EVERY Author that publishes with me that they need to take Stefanie's course to make a BUSINESS out of their book.  I WISH every single author took her program, then I'd know they'd be successful in life.
~David Hancock, CEO of Top New York Publishing Company, Morgan James Publishing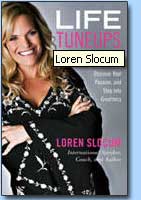 I have had the pleasure of speaking with Stefanie at major events and can honestly say, she is one of the best in her field. Her unique experience, strong skills and knowledge, and warm and funny personality enable her to deliver fantastic speaking presentations to audiences large and small. Her speeches and courses have helped me grow my business, and I know they will do the same for you.
~Loren Slocum, Oprah.com Contributor, Author of "Life Tune-ups"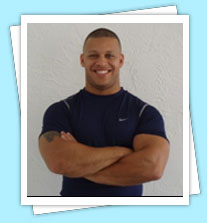 My name is Elliott Hulse, I'm a certified strength and conditioning coach. I basically teach athletes how to get stronger, faster and win more games. I've been doing this for several years. I was All-American College Football player and decided that I wanted to teach athletes how to have the type of skills that I have and how to do that through strength training. I was doing "ok" in business but I knew I was somehow missing the BIG bucks. With Stefanie's help, I now have got the real direction, I've got real core product, I have a real service here – that's the information that Stefanie provides and it was the most exciting thing for me.
I wouldn't even know where to begin, to place a value on this program. Business wise, it's worth many MILLIONS for me. I paid $5,000 for it – and it will earn me in ten years about $5 Million. Money aside, what Stefanie has done for my confidence in tremendous, my direction in life, putting all the pieces together for me. I finally feel confident in my future for years to come!
~Elliott Hulse, FOX NEWS All-American College Football player and Coach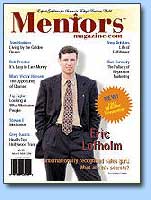 Thank you for the awesome coaching. In just 1 hour over the phone, Stefanie taught me how to go from $0 to over $500,000 in a few months, with just 1 single method - which I did in less than 6 months. My results were incredible. In fact my phones began to ring off the hook before the teleclass was finished. Your insight was awesome. I've added it up, I look forward to utilizing your consulting services for years to come.
~Eric Lofholm, CEO, Master Sales Trainer
It was because of Stefanie Hartman that my book became a #1 Bestseller on the date she predicted. She is one of the greatest undiscovered marketing geniuses around. If you are looking for someone to take your business to the next level, look no further. I found the Entrepreneur's Secret when I met Stefanie Hartman. Plus I had never enrolled clients into a HIGH-END product before but with her guidance, I accomplished that goal easily and quickly, now I am selling even HIGHER priced items.

~Ken Foster, CEO Shared Vision Network & Best –Selling Author of "Ask & You Will Succeed"
As soon as Stefanie said she was taking private clients again – I snapped her up right away!
~Cynthia Kersey, Oprah Show Guest & Author of "Unstoppable"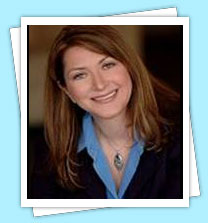 Stefanie is literally is there to support you in any way she can. She always offers the most amazing insights and suggestions and her program are rock solid and get great results.
It is not only the amazing material but her intention to serve that attracts amazing people to her she is someone that can captivate and audience by having people feel as if she is talking to just them at that heart level. 
It is clear to me that her business is built on the core principles of serving, love and prosperity consciousness.  She is the perfect blended energy of a transformational guide and successful business woman that will show you how to GET IT DONE!
She offers so much more than she promises and goes the extra mile with students and in everything she does. She is truly an angel in my life and in anyone's she touches.  
~Sharon Wilson, Author & CEO of Coaching from Spirit
Sheri McConnell , CEO Smart Womens Institute of Entrepreneurial Learing
Daniel Hall, SpeakersCruiseFree.com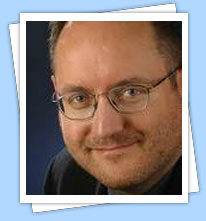 I was only one or two modules into the MIT program when I realized there's so much that I had been looking for that I didn't know existed. There was a clearly defined plan of action along with an amazing set of resources and tools to help me. Within a few weeks quality queries on being a speaker--including being a regular contributor to a television show--all of a sudden started to materialize!
~Bill Sweetman, Award Winning Internet Marketer,
Co-Founder Canadian New Media Awards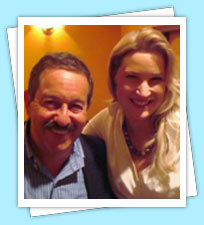 She is Brilliant! I booked Stefanie to speak at my event after hearing so much about her.  I was so glad I did, she was GREAT with people – really connected.  You could tell she knew what she was talking about and really enjoyed helping others.  In fact, many people came up to me afterwards and said she was their favorite trainer & speaker.
~Rick Frishman, Leading Book Publicist,
Founder of Planned TV Arts, Publisher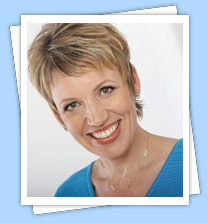 Stefanie is one of a handful of people I really trust and connect with in this industry. 
She's just a lovely person!
Mari Smith, Fast Company Magazine's Social Media Thought Leader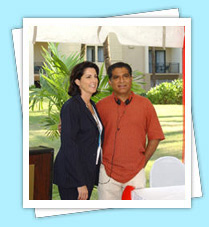 I called up Stefanie and asked her if I could tell her story in my book. She agreed and is in my 1st and last chapter.   I have even referred her Private Joint Venture Club to my friends!
Arielle Ford, Former Publicist for Deepak Chopra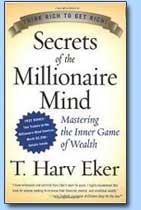 As you may have heard, for over 3 years, Stefanie was essential for helping to build the brand & profits for the now mega-millionaire, T. Harv Eker. She was the behind-the-scenes marketing strategist. Stefanie and I go way back. I can tell you she is the genuine article and her program is great. Her work is not only life-changing, it is life-saving.

~Gail Balsillie, Former General Director of T. Harv Eker's Company
Scott Paton, Expert Blogger & Podcasting Specialist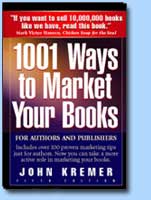 As soon as I met Stefanie at a function I said – I have to interview you and introduce you to my people.  She has great info and is great fun!
~John Kremer, Author of "1001 Ways to Market your Book " & Consultant to Deepak Chopra & Chicken Soup For Soul Authors.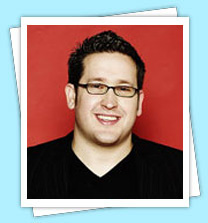 Stef's great!  I definitely recommend her.
Don't be surprised if you see me partnering or working with Stefanie in some fashion in the future.
~Nick Nanton, The Celebrity Lawyer,  Celebrity Branding Agency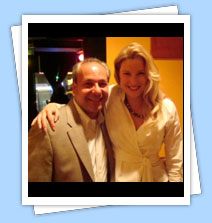 I want Stefanie & her wisdom in my next book!
~Mitch Axelrod, Best-selling Author New Game of Business
Carmen Dragomir, Award Winning Commercial Designer, Friend & Student
Lisa Reid, WebWealthyWomen.com
Trevor 'ToeCracker' Crook, CopyWriter
Daven Micheals, CEO 123employee.com, Author of 'Outsource This'

Stefanie with Jack Canfield
America's Leading Success Coach
90 Million Books Sold

Stefanie with Barbara DeAngelis
Renowned Motivational Speaker
9 Million Books Published

Stefanie with Les Brown
International Speaker
Best Selling Author

Stefanie & Friend Brendon Burchard

Stefanie with Client Cynthia Kersey
Oprah Guest, Best Selling Author of Unstoppable

TM

Stefanie & Friend Ken McArthur
Founder Tobri.com

Stefanie & Beautiful Friend Jen Groover
Butler Bag Inventor

Stefanie with Sir Richard Bransen
Founder Virgin Empire

Stefanie & Friend Jason Oman
Author of Conversations with Millionaires

Stefanie with Friend Mark Victor Hansen
Co-Founder Chicken Soup for the Soul

TM


90 Million Books Sold

Stefanie with Friends
Frank and Carol Sousa
Traffic Geyser Creator

Stefanie & Friend John Kremer
Book Marketer, Author of 1001 Ways to Market Your Books